We love small.
At DealerWeb and turnstone we are inspired by the spirit of small business and we design workplace solutions that help create great work environments that are easy to own and exhilarating to use. Running a small business is hard enough — having a great space to work in should be easy.
Space matters
It can inspire people to do great things, to engage one-another, to think more deeply, to innovate and make a difference. That's what inspires us. Because great companies don't just happen, they're crafted. For unique culture and brand, for tech-enabled mobility, for collaboration and attracting and engaging great employees. Great spaces are part of great companies. Let us make your space matter.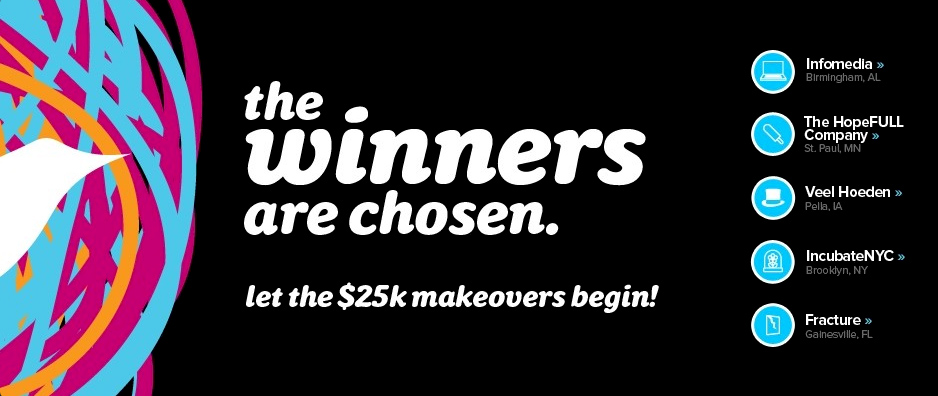 At turnstone we believe everyone has the right to a great workplace, no matter the size of the organization or the size of the budget. Nearly three months ago we set out to find five small businesses who would benefit most from a great workplace. We asked businesses to submit short videos that told why they should win $25k office makeovers, judges then selected 25 for public voting from hundreds of entries. We wish each company could have won – we're thrilled with the five you chose.
The contest may be over but their transformations are just about to begin.
Click here to check on their progress over the coming weeks.